Joint Pain Chiropractor – Portugal Chiropractic
Joint pain can really get the best of us. Pain medications can mask the pain for a time, but in order to restore normal movement and functionality of the joints, targeting the specific injury or problem area with chiropractic care brings reliefs and progress to many. If you need immediate relief for joint pain, we encourage you to reach out to our Lake Forest chiropractic center today.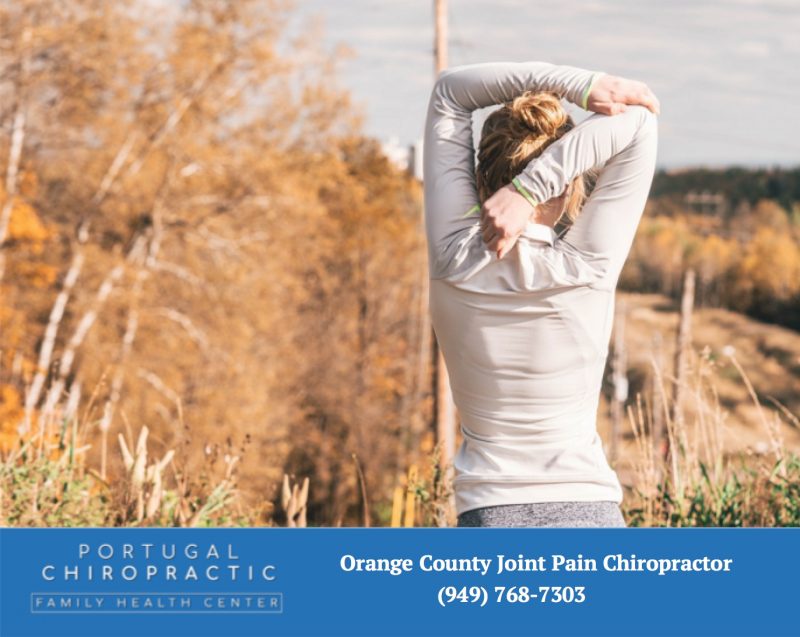 When To See a Lake Forest Chiropractor for Shoulder Pain
Our shoulders, elbows, wrists, hips, knees, and ankles are all very complex joints that can sustain injuries due to trauma or repetitive movements. If our joints are subjected to a rapid force as in a fall, an accident or a sports injury, we may damage the ligaments and the muscles around the joint resulting in what is known as a sprain and strain.
Oftentimes once the acute injury has healed there may be the development of internal scar tissue adhesions around the joint that limit joint function. Chiropractic care addresses this issue by restoring normal joint function and preventing muscular adhesions.
Orange County Chiropractor for Hip Adjustment
Another inflammatory joint problem is that caused by repetitive motions common in sports and even repetitious work activities. These problems are commonly referred to as bursitis and tendonitis depending on what tissues are irritated and inflamed.
With prolonged inflammation, fibrous adhesions start to form and we can develop joint limitation. Even if a person stops the causative activity, they can be left with a painful joint and lack of normal joint movement.
Here again chiropractic care can help by using gentle methods to break up the adhesions and restore normal joint function.
A Proven Lake Forest Chiropractor for Knee Pain
Dr. Gilbert Portugal has been serving as your Lake Forest chiropractor for joint pain for 30 years. He regulary helps patients find relief and restoration for pain in the shoulers, hips, knees, wrists, ankles and beyond. We invite you to book your next session now on our appointment page, or call us anytime at 949-768-7303 with any questions you might have.